Company overview
Company name
Kozakura Shokai Co., Ltd.
Established
October 7, 1949
Capital
JPY 60 million
Primary business details
The domestic sale as well as the import, export, and sale of lubricating oil additives, fuel oil additives, petrochemical products, organic and inorganic industrial chemicals, raw materials for cosmetics, and oleochemicals.
Head Office

KDX Nishishimbashi Bldg., 3-3-1, Nishishimbashi, Minato-ku, Tokyo, 105-0003 Japan

Phone

Main:

+81-3-3432-4838

Polymer Division:

+81-3-3432-4701

Specialty Chemicals Division:

+81-3-3432-4704

Oleo・Fine chemicals Division:

+81-3-3432-4705

Logistics Division:

+81-3-3432-4702

Management Division:

+81-3-3432-4838

FAX

+81-3-3433-3463

Osaka Office

Nittochi Sakai-suji bld, 1-7-3, Awaji-machi, Chuo-ku, Osaka City, Osaka Prefecture, 541-0047 Japan

FAX

+81-6-6484-5396

Employees
37
Stockholders
Wholly owned by Chori Co., Ltd.
Executive officers

President Masashi Aoyama
Director Katsuhiro Hayashi
Director Seiichiro Maeda
Auditor Kazuyoshi Matsuura

Banks

Sumitomo Mitsui Banking Corporation (Hibiya Branch)
MUFG Bank, Ltd.(Shinbashi Branch )
Mizuho Bank, Ltd. (Osaka Corporate Banking Branch)

Related LINKS
History
For over a half-century since its establishment in 1949, Kozakura Shokai has offered a variety of additives, catalysts, solvents, and other chemicals primarily for the petroleum industry and related industries, establishing a position as a specialized chemicals trading company which is an ally to customers.
Today, with the environment around the chemicals industry rapidly globalizing, trading companies must serve a variety of functions. In order to fulfill its role as a trading company, Kozakura Shokai offers customers added value rooted in our domestic and international network as well as knowhow cultivated over many years, engaging in business each day with the aim of providing customer satisfaction.
1949.10.07

Kozakura Shokai established.

2016.02.01

ISO 14001 acquired.

2018.03.29

Became a wholly owned subsidiary of Chori Co., Ltd.

2018.05.31

Registered as a full member of the RSPO.

2018.06.15

Masashi Aoyama assumed the office of president.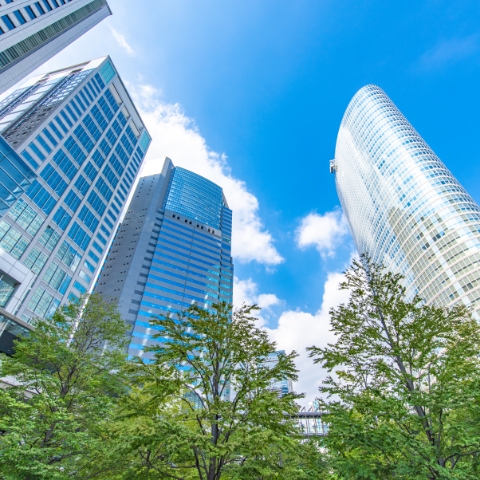 Sustainability
Toward the realization of a sustainable society: We are helping to solve societal issues through our business
READ MORE